ATOM RS-232 Kit
SKU:K046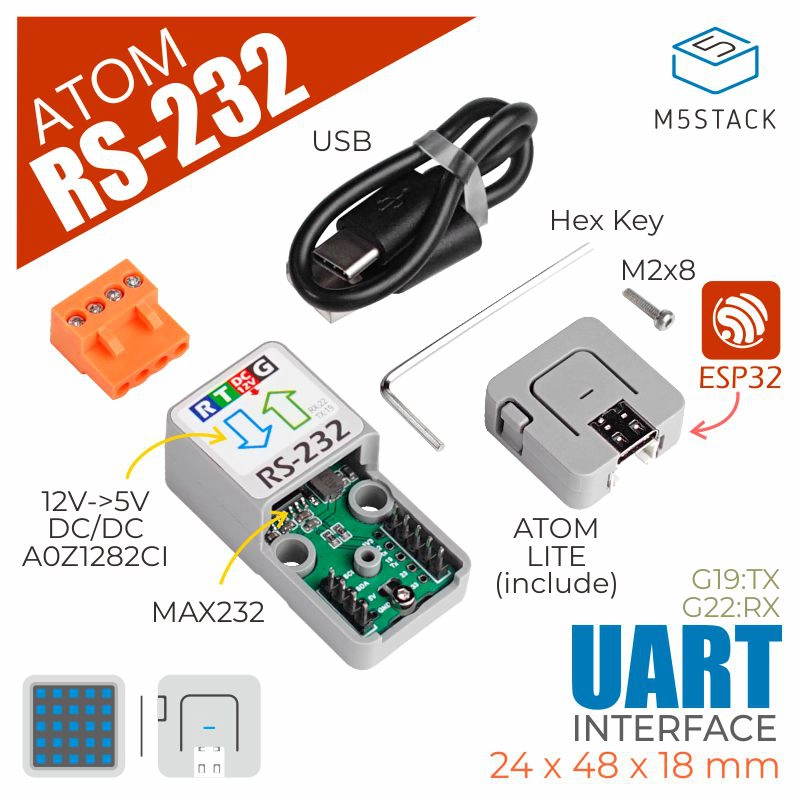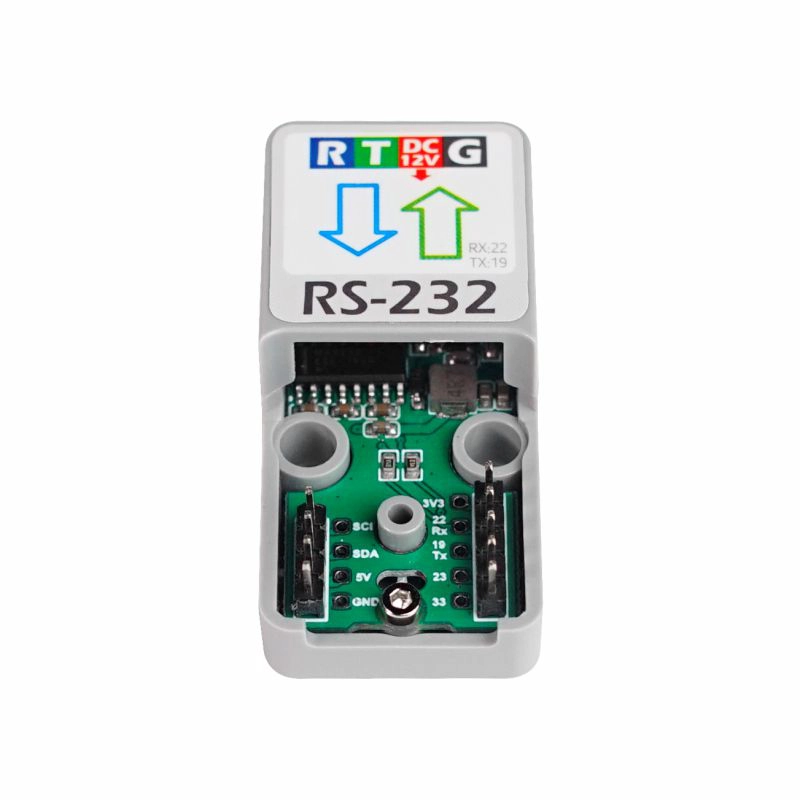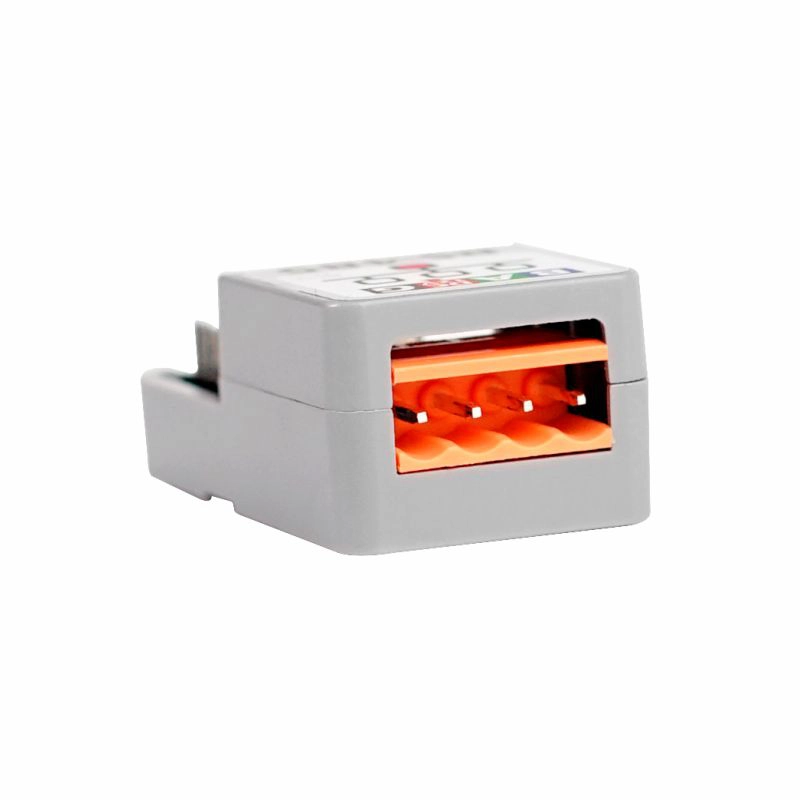 Description
ATOM RS-232 is a TTL-RS232 level-converter designed for use with the M5Atomic module. RS232 is a full-duplex communication protocol standard, which defines the electrical characteristics of the serial communication system. It is a widely used communication protocol in the field of industrial control. MAX232 chip is integrated in the module, which supports bidirectional conversion between TTL level and RS232 level. A DC/DC voltage regulator chip is integrated in the ATOM RS-232, which can directly convert the 12V voltage of the RS232 hub to 5V to supply power for ATOM.
Product Features
Compatible ATOM Matrix/ATOM Lite
Built-in DC/DC
Full-duplex communication
Include
1x ATOM RS-232
1x ATOM Lite
1x Hex Key
1x M2*8mm Hexagon socket cup head machine screw
1x 18cm TYPE-C Cable
Applications
RS232 Communication
Industrial control node
Specification
| Specification | Parameter |
| --- | --- |
| External port | VH-3.96 4P |
| level-conversion IC | MAX232 |
| DC-DC | A0Z1282CI |
| Net weight | 26g |
| Gross weight | 36g |
| Product Size | 24*48*18mm |
| Package Size | 54*54*20mm |
| Case Material | Plastic( PC ) |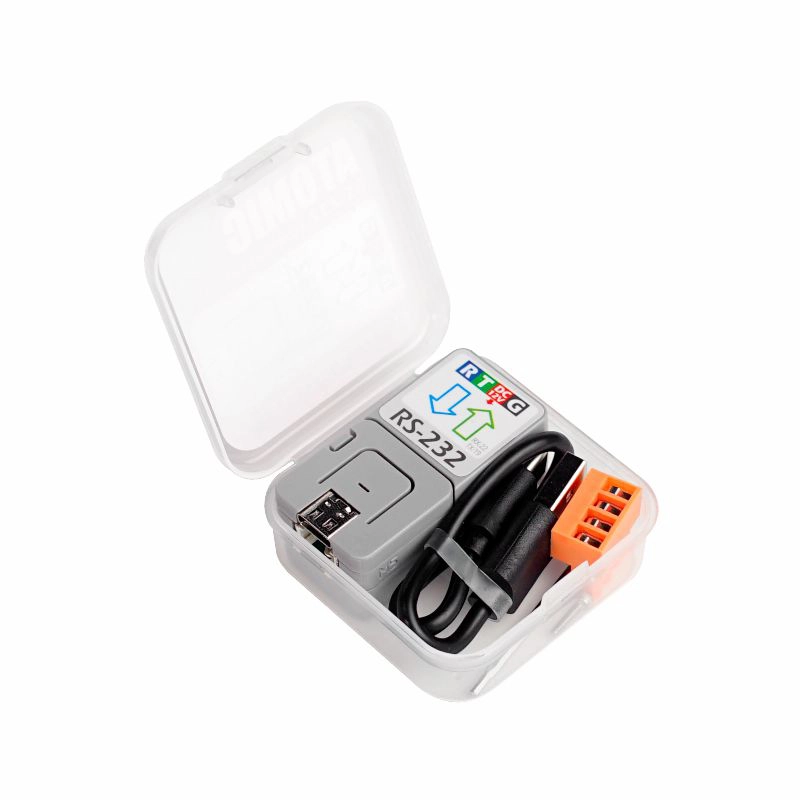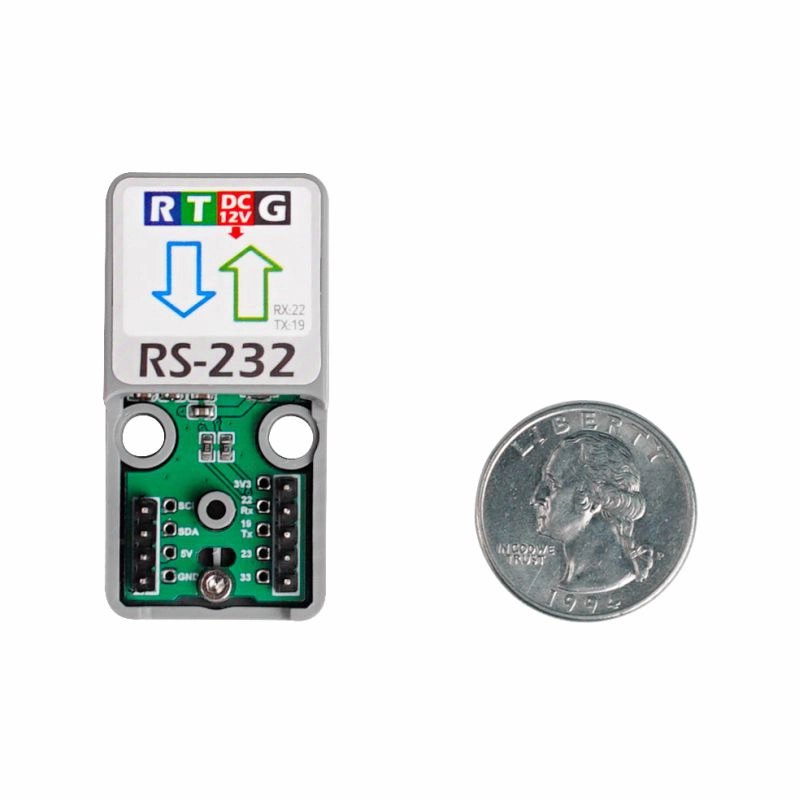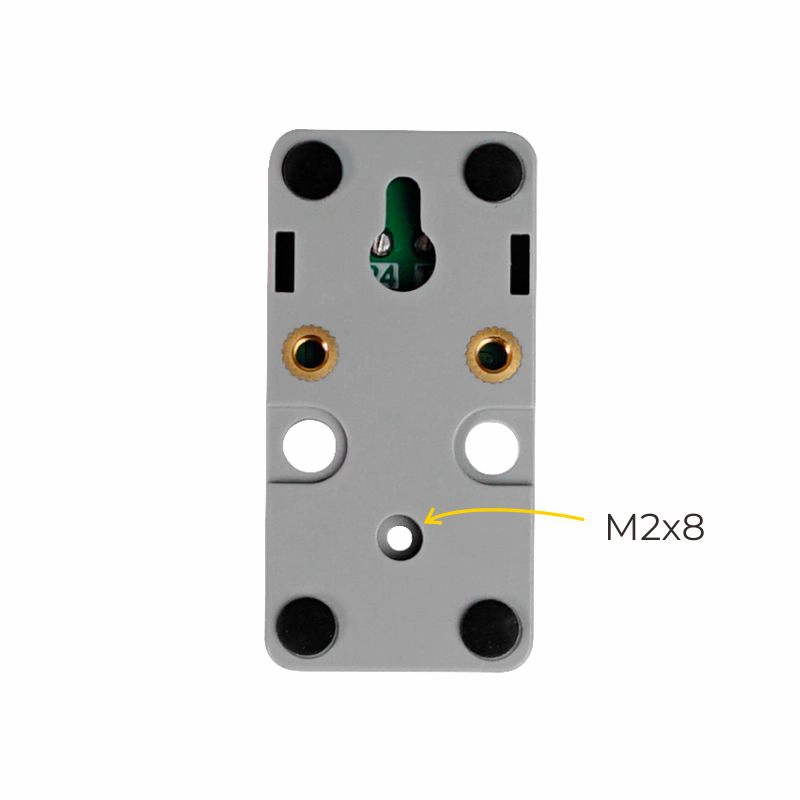 EasyLoader
EasyLoader is a concise and fast program writer, which has a built-in case program related to the product. It can be burned to the main control by simple steps to perform a series of function verification.
Download Windows Version Easyloader Download MacOS Version Easyloader
Description:
Send and receive the message through RS485, LED is on, press the key to send the message
Pin Map
| ATOM | GPIO22 | GPIO19 | 5V | GND |
| --- | --- | --- | --- | --- |
| ATOM RS-232 | RX | TX | 5V | GND |
Schematic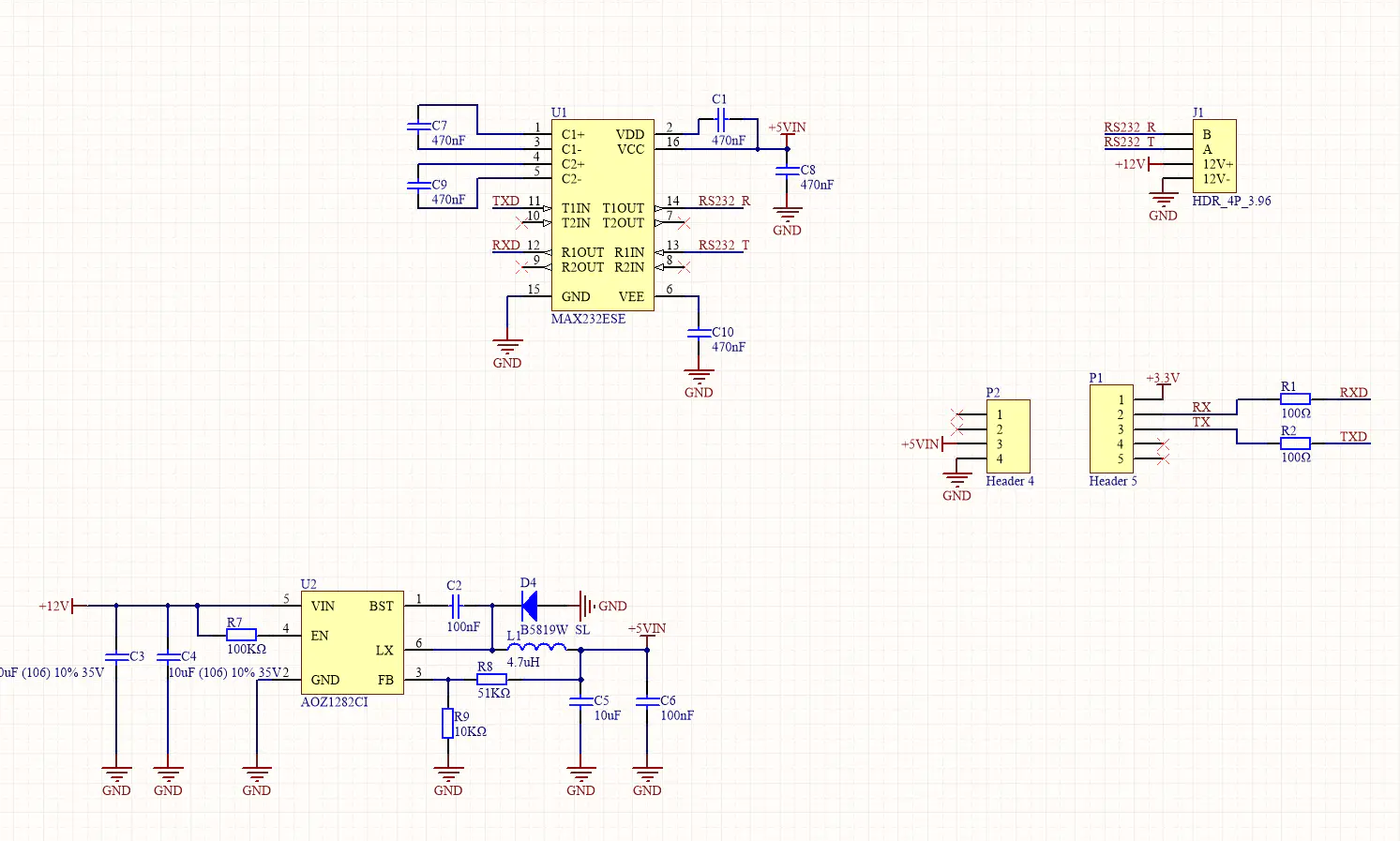 Learn
Roller Mill Remote Scale Display
A practical use of the M5Stack Atom RS232 as part of a remote display.
Example
Arduino
UIFlow