COM.CAT1
SKU:M031-H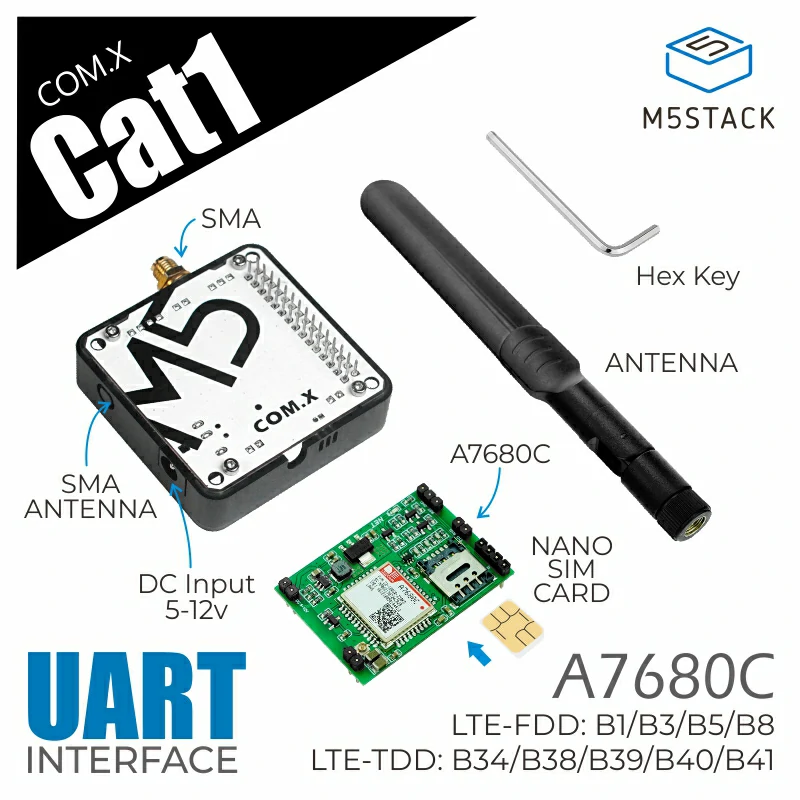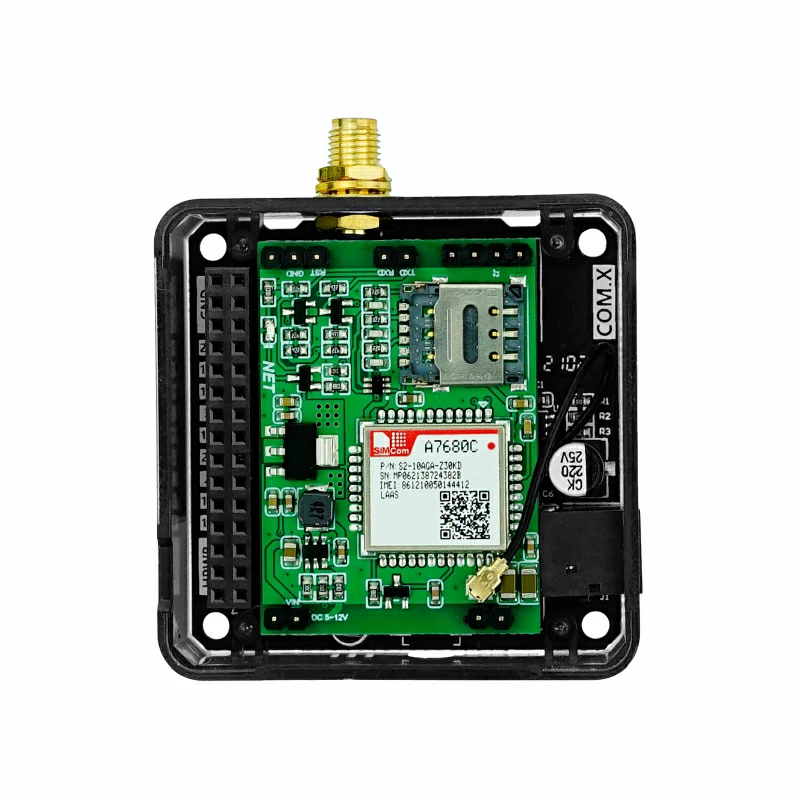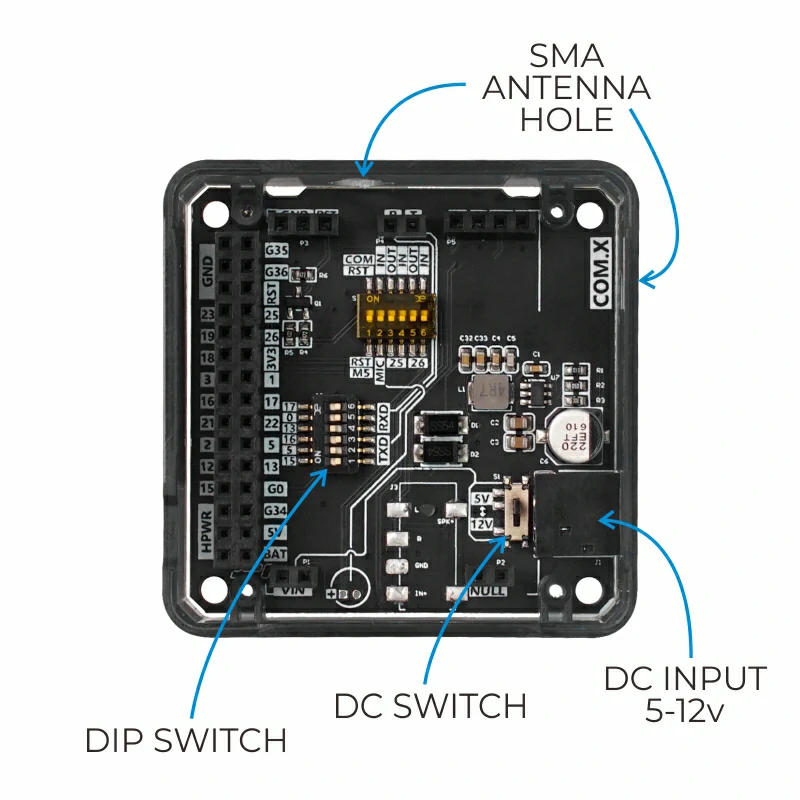 Description
COM.CAT1 is an LTE CAT1 data communication module with a built-in SIM-A7680C module for LTE CAT1 in China, it supports LTE-TDD/LTE-FDD wireless communication. The module integrates SMA external antenna interface to stabilize the communication quality and signal of the device. Integrated DC 5/12V power input interface, provide more power supply options. It can be stacked with the same series of M5 stacking modules to extend the functions. In comparison with NBIoT, CAT1 has a stronger data transmission speed. The maximum downlink rate is up to 10Mbps (uplink) / 5Mbps (downlink). This module is ideal for applications that require data transmission rates (remote control/data transit, etc.).
Product Features
SIM-A7680C

Suitable for CAT1 band in China
LTE CAT1 module, supports LTE-TDD/LTE-FDD wireless communication standards
Max. downlink rate 10Mbps/max. uplink rate 5Mbps
UART interface/AT command control
Card slot specification: Nano

Module interface.

1x DC 5/12V POWER INPUT
SMA antenna interface
Integrated dip switch in the base, support communication pin switching

5x5cm specification, compatible with M5Stack stacking system
Development platform:
Includes
1x COM.CAT1 Module
1x SMA antenna
Application
Remote Control/Data Acquisition
Cloud application of data
SIM-A7680C Module Certification
Specifications
Specifications
Parameters
Communication Module
SIM-A7680C
Up and Down Speed
Maximum Downlink Rate 10Mbps / Maximum Uplink Rate 5Mbps
Support CAT1 band
LTE-TDD: B34/B38/B39/B40/B41
LTE-FDD: B1/B3/B5/B8
Network Protocol
TCP/IP/IPV4/IPV6/MultiPDP/FTP/HTTP/DNS/RNDIS/ECM/PPP/TLS/LBS/TTS/MQTT/WiFi Scan
Communication
UART 115200bps 8N1
SIM card slot specifications
Nano
Input Power
MBUS(5V) / DC INPUT (5V/12V)
Net Weight
28.6g
Gross Weight
78.0g
Product size
54.2 * 54.2 * 13.2mm
Packing size
165 * 60 * 36mm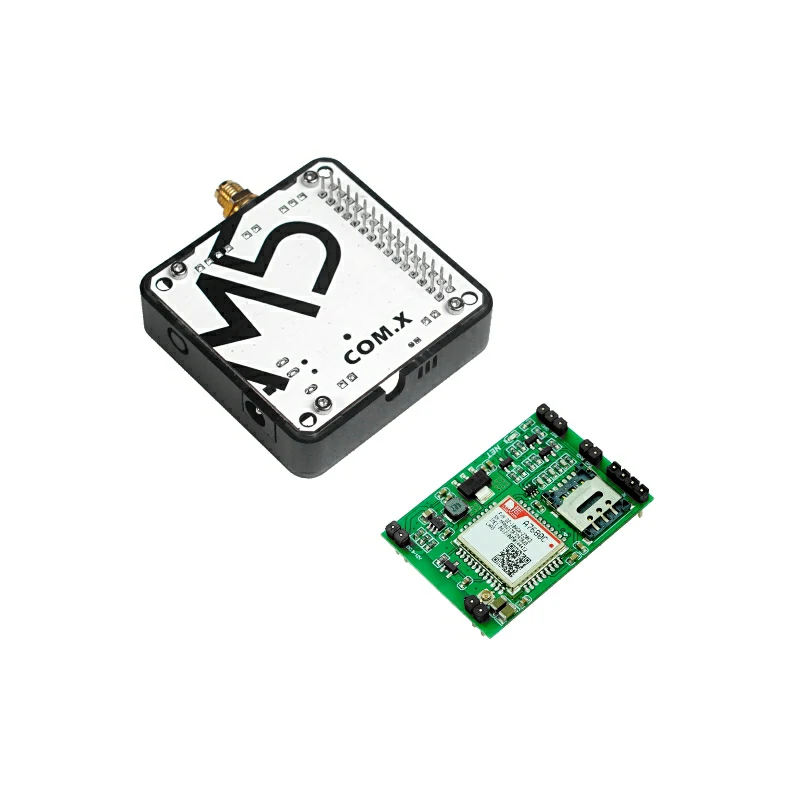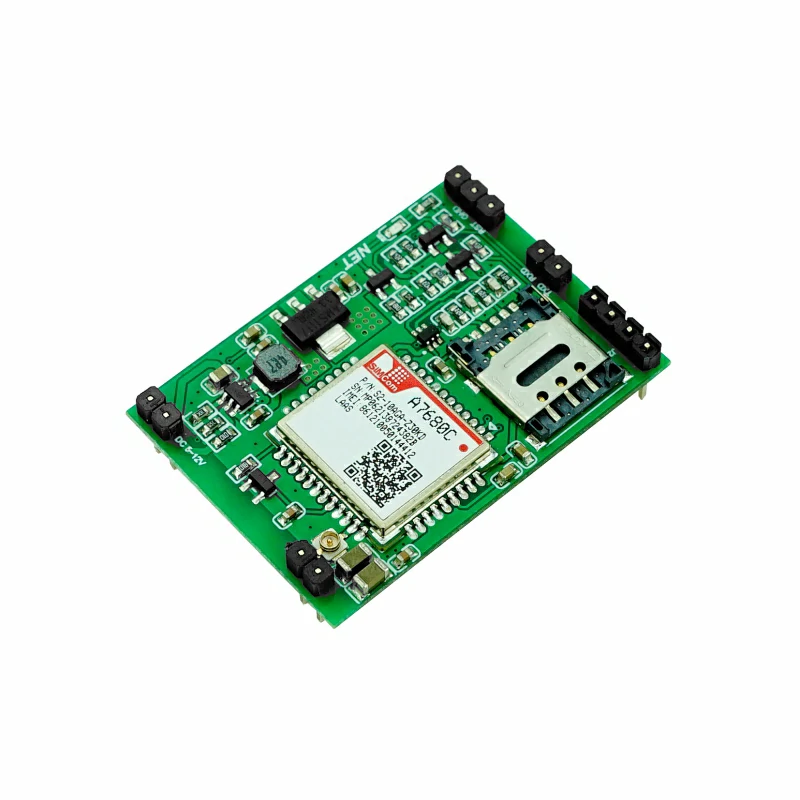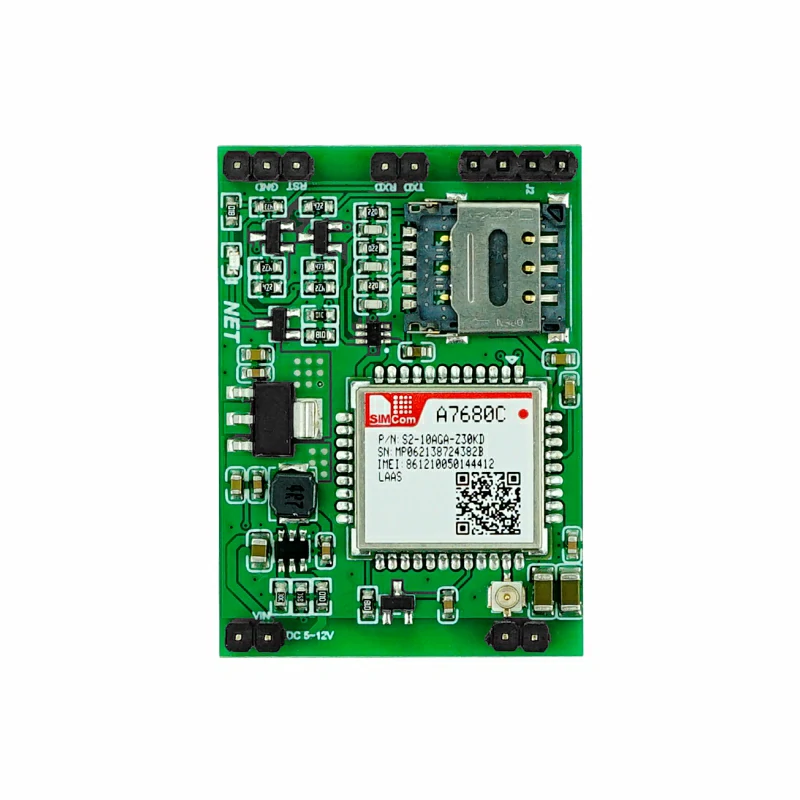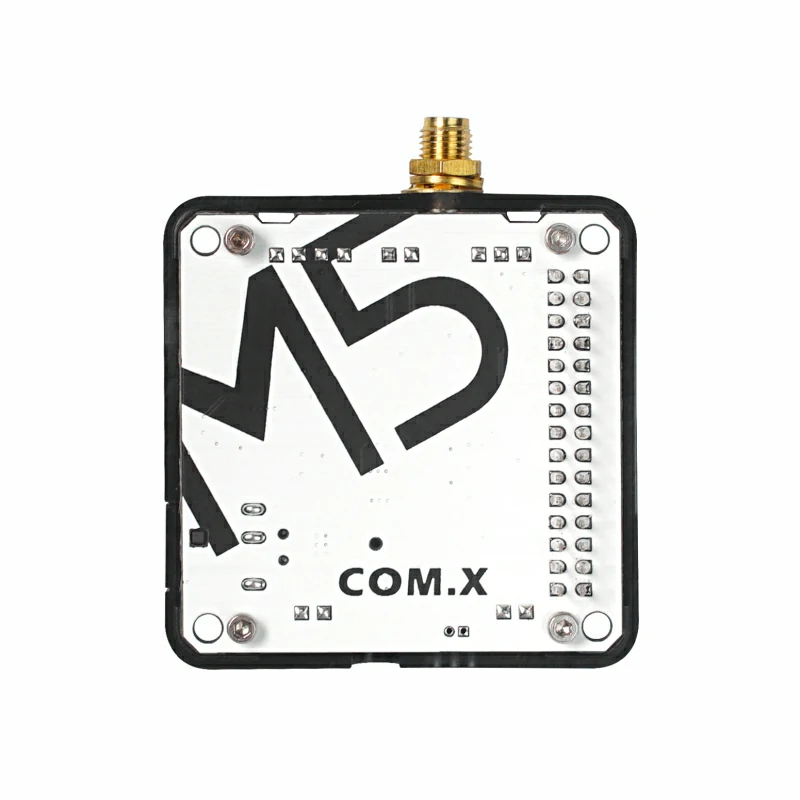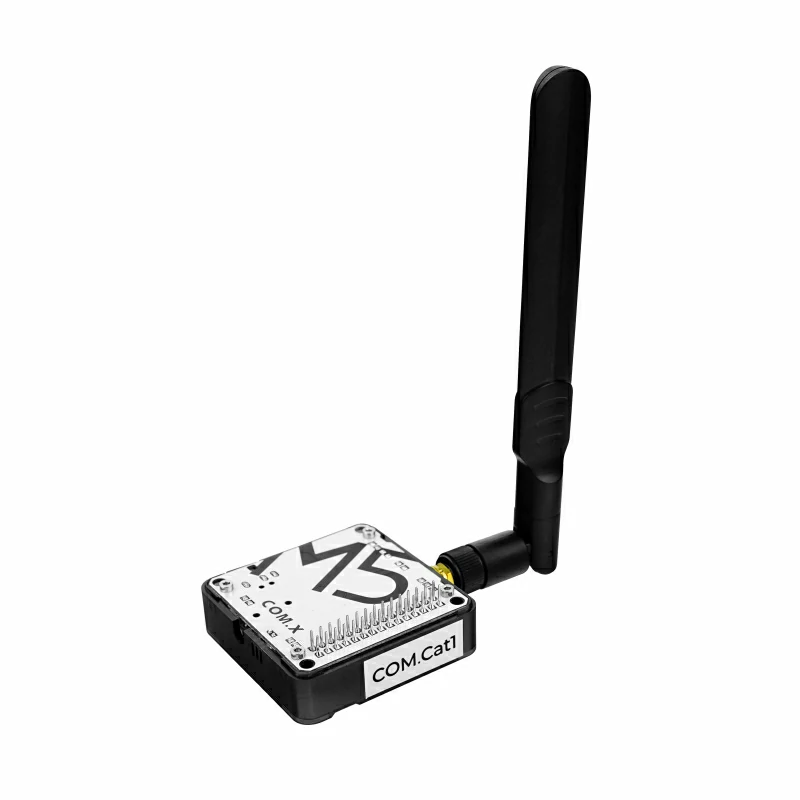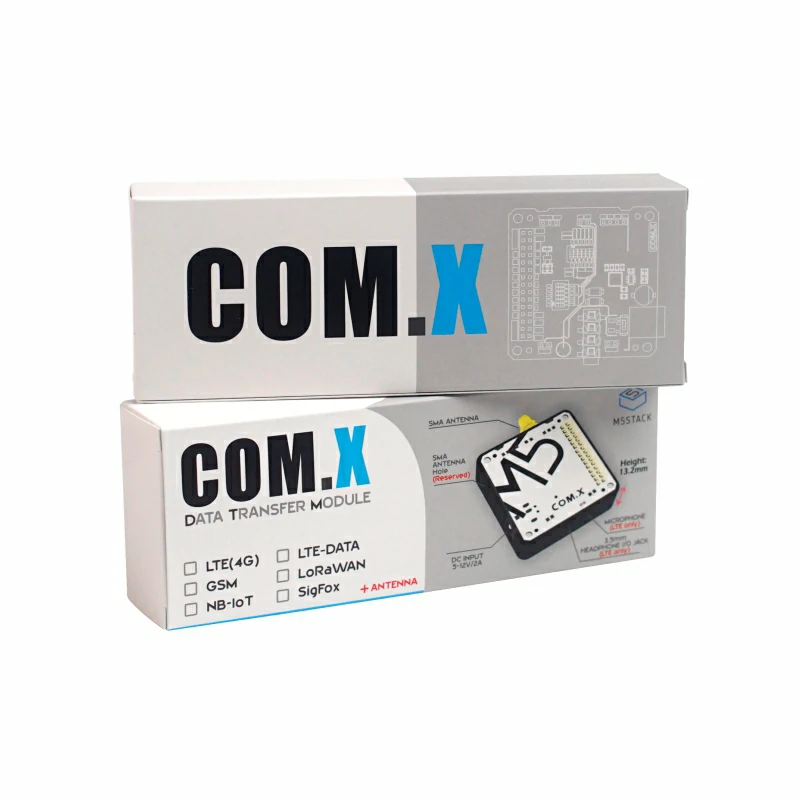 PinMap
Adjust the UART DIP switch on the COM.CAT1 module to switch the IO pins used by TX/RX. Adjust the power input DIP switch to adjust the 5V/12V power input.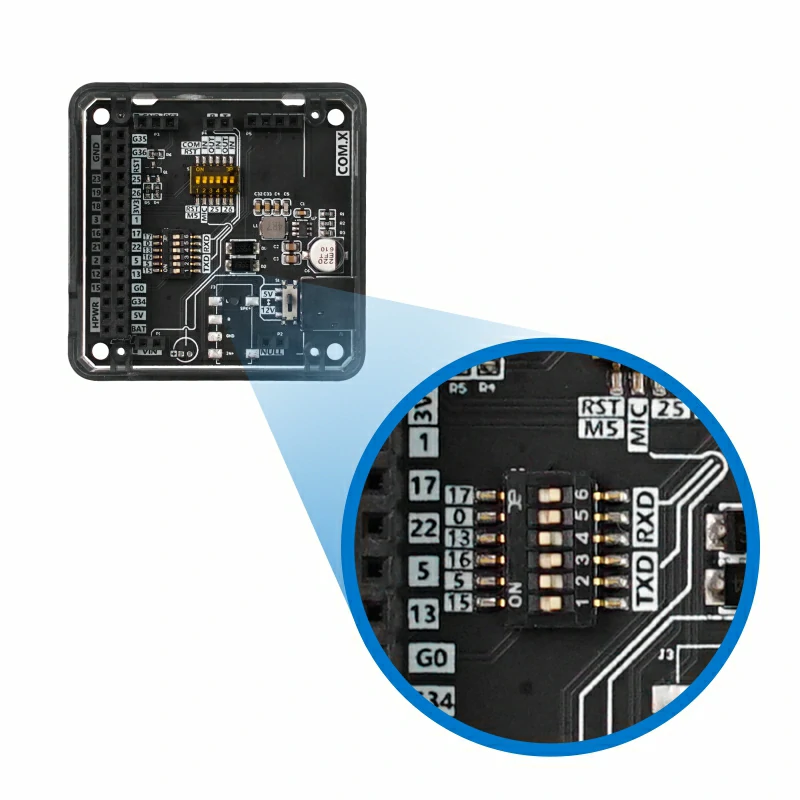 | COM.CAT1 | RX | TX |
| --- | --- | --- |
| M5Core | G16/G5/G15 | G17/G0/G13 |
| M5Core2 | G13/G33/G15 | G14/G0/G19 |
According to the different needs of different hosts, the DIP switch fluctuates to the corresponding pin.
| M5Stack HOST | CORES3 | CORE2 | CORE |
| --- | --- | --- | --- |
| RXD | 17/0/7 | 14/0/19 | 17/0/13 |
| TXD | 18/1/13 | 13/33/2 | 16/5/15 |
Schematic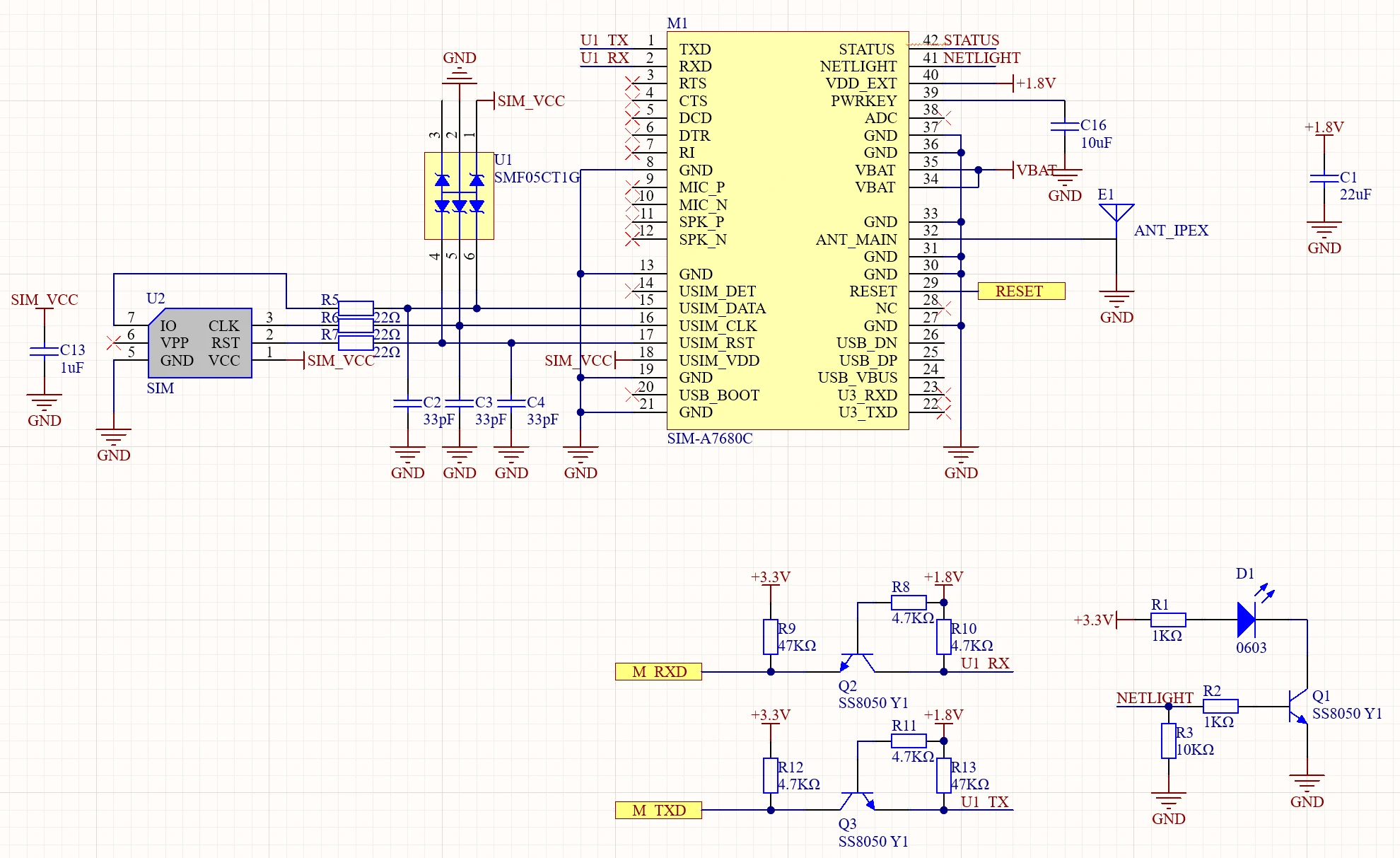 Examples
Arduino