PIANO
SKU:A047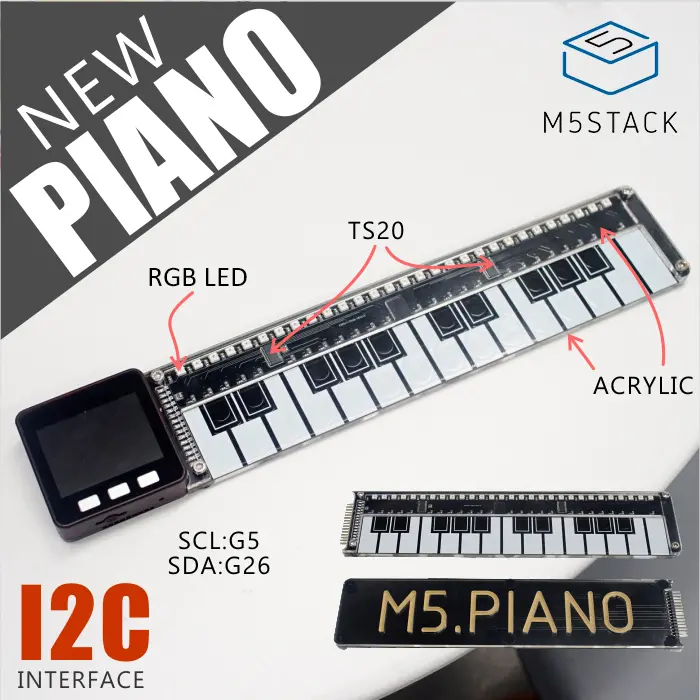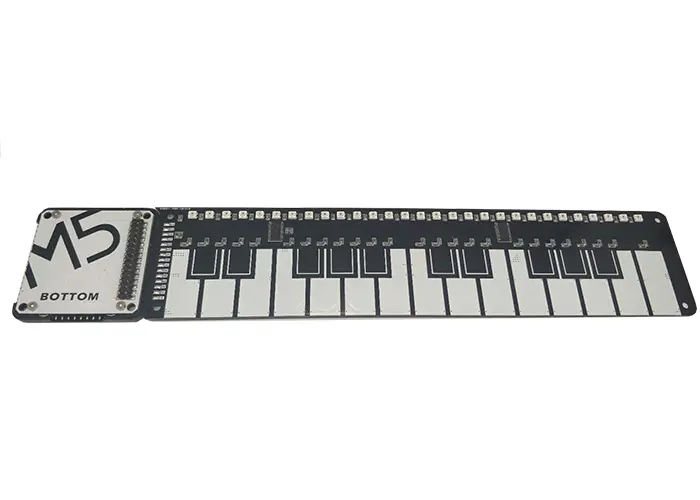 Description
PIANO is a application base related to music or sound performing. Comes with two touch sensors(TS20) which communicate with M5 core via I2C protocol,I2C address is 0x6A and 0x7A.
Include
Specification
| Resources | Parameter |
| --- | --- |
| Net weight | 114g |
| Gross weight | 115g |
| Product Size | 240*53*8mm |
| Package Size | 250*550*6mm |
EasyLoader
EasyLoader是一个简洁快速的程序烧录器,其内置了一个产品相关的案例程序,通过简单步骤将其烧录至主控,即可进行一系列的功能验证.
Download Windows Version Easyloader Download MacOS Version Easyloader
案例描述:
触摸钢琴键盘,驱动扬声器发出不同的音调.
PinMap
Touch Sensor (TS20) & LED
ESP32 Chip
GPIO7
GPIO6
GPIO5
GPIO26
GPIO2
TS20
RESET
EN
SCL
SDA
RGB LED
Signal Pin
Learn
This year's Christmas, I decorated the tree with M5Stack devices.
Example