JOYSTICK
SKU:U024
Description
JOYSTICK, M5Stack has two types of JOYSTICKs: one is compatible with FACES Kit and this one, which is a M5Unit version of ther other JOYSTICK device.
JOYSTICK is very similar to the 'analog' joystick on PS2 (PlayStation 2) controllers. The X and Y axes are two 10k potentiometers which control 2D movement by generating analog signals. The joystick also has a push button that could be used for special applications. Therefore, the entire Unit can output X-Y motion signals in both directions and Z direction.
Based on the schematic, the Joystick X dimension is connected to pin A0 of MEGA328, the Joystick Y dimension is connected to pin A1 on MEGA328, the Joystick Z dimension is connected to pin A2 on MEGA328.
This Unit communicates with the M5Core via the GROVE A interface. It's I2C address is 0x52. By reading the data transferred from JOSTICK, you can obtain the motion information of JOYSTICK.
Product Features
Output value of X, Y direction: 10 ~ 250
Output value of Z direction is (0: released; 1: pressed)
Software Development Platform : Arduino, UIFlow(Blockly, Python)
Two Lego-compatible holes
Include
1x JOYSTICK Unit
1x Grove Cable
Applications
Game Controller
Robot remote control
Specification
| Resources | Parameter |
| --- | --- |
| Communication protocol | I2C:0x52 |
| X、Y Axis output value range | 10-250 |
| Z Axis output value range | 0-1 |
| Net weight | 11g |
| Gross weight | 27g |
| Product Size | 48*24*32mm |
| Package Size | 75*45*30mm |
EasyLoader
EasyLoader is a concise and fast program writer, which has a built-in case program related to the product. It can be burned to the main control by simple steps to perform a series of function verification.
Download Windows Version Easyloader Download MacOS Version Easyloader
Description:
Show joystick XY data and button status.
PinMap
Mega328 ISPDownload interface Pin foot definition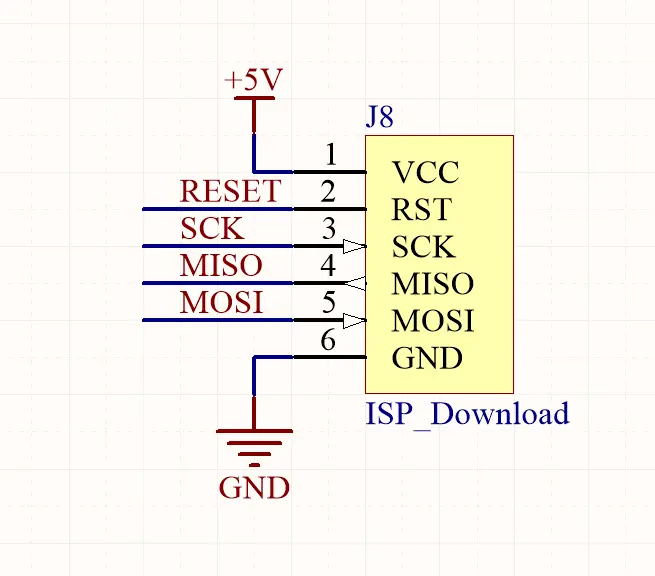 | M5Core(GROVE A) | GPIO22 | GPIO21 | 5V | GND |
| --- | --- | --- | --- | --- |
| JOYSTICK Unit | SCL | SDA | 5V | GND |
Protocol
Protocol type I2C
I2C Address: 0x52
REG
len
description
return values
0x52
3
Read joystick status
[0] X VALUE
[1] Y VALUE
[2] BTN STATUS
Schematic
Learn
Gamepad (prototype) based on M5StickC (ESP32 Pico) with I2C joystick module, dual button unit, and Bluetooth Low Energy connectivity.
Example
Arduino
UIFlow
Feature Introduction
The joystick is actually a potentiometer that can be automatically reset, sliding different displacements to output different voltage signals.
Get X Return data on the X axis

Get Y Return data from the Y axis

Get is pressed Return the value of the button

Get Reverse X Return X-axis reverse data

Get Reverse Y Return Y-axis reverse data
Usage
Last updated: 2020-12-11