Ameter Unit
SKU:U086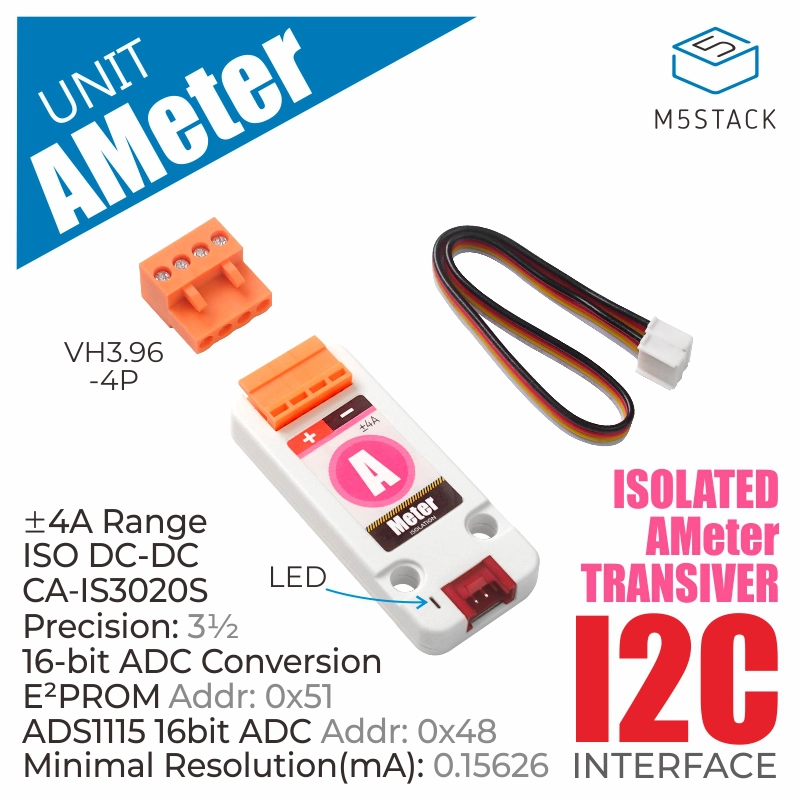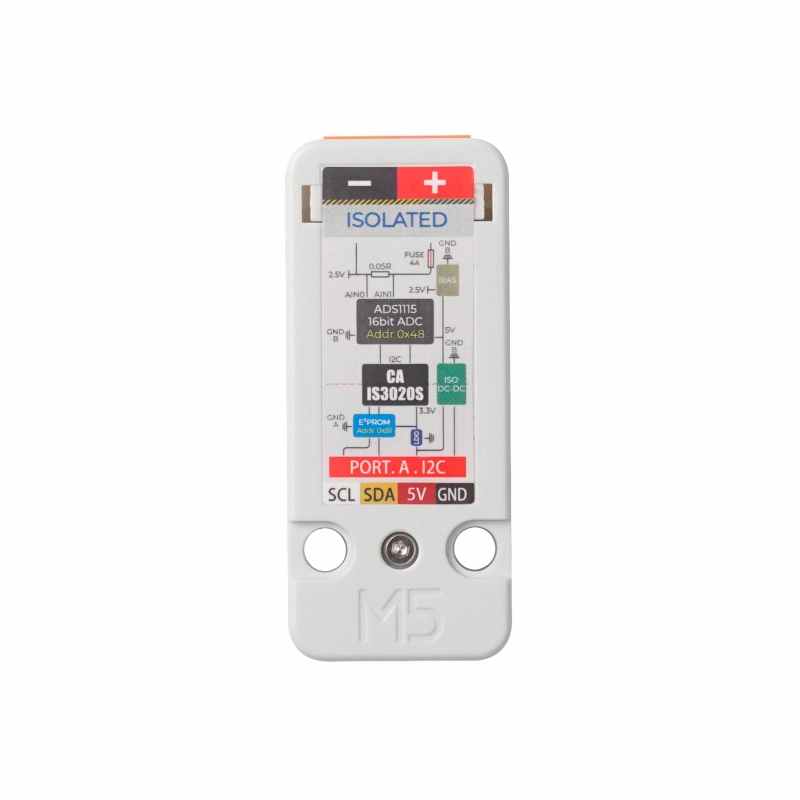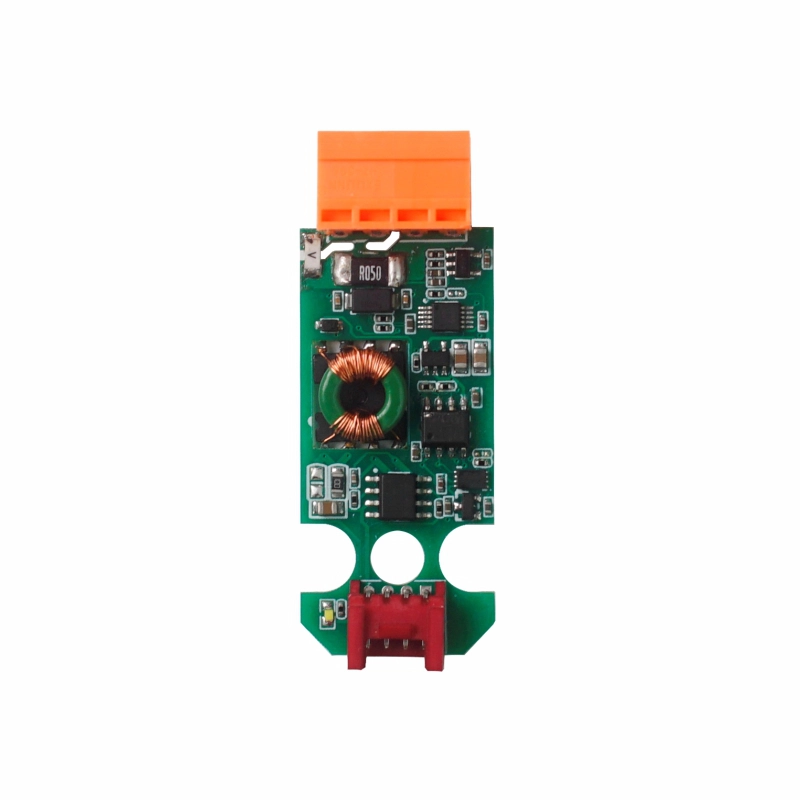 Description
Ameter Unit is a current meter that can monitor the current in real time. The 16-bit ADS1115 ADC (analog-to-digital) converter can be used to communicate through I2C protocol (By default the I2C address is 0X48 unless manually modified).
In order to ensure the measurement accuracy, there is a built-in DC-DC isolated power supply.
The I2C interface is also electrically isolated through the low-power isolator module CA-IS3020S, This prevents noise and surges on the data bus or other circuits from entering the local ground terminal to interfere or damage sensitive circuits.
Each Unit is factory calibrated with initial accuracy of 0.1%FS, ±1 count and resolution of 0.3mA.
The unit has a maximum measurement current of ±4A, and an internal integrated 4A fuse to prevent excessive measurement current from burning out the circuit.
EEPROM (0x51) has built-in calibration parameters when leaving the factory. Please do not write to the EEPROM, otherwise the calibration data will be overwritten and the measurement results will be inaccurate.
Features
±4A range
16-bit ADC conversion
Initial Accuracy 0.1%FS, ±1 count
Resolution 0.3mA
LED power indicator
4A Slow-blow Fuse
Factory calibration (Cal data saved in on-board EEPROM)
Built-in I2C isolator CA-IS3020S
Isolated DC-DC
Development platform: Arduino, UIFlow (under development)
2x LEGO compatible holes
Includes
1x Ameter Unit
1x Grove Cable (20cm)
Applications
galvanometer
electricity monitoring
power management monitoring
Specification
| Resources | Parameters |
| --- | --- |
| Measuring range | ±4A |
| Communication protocol | I2C:0x48 |
| Product Size | 65*24*8mm |
| Package Size | 67*53*12mm |
| Product Weight | 9g |
| Package Weight | 24g |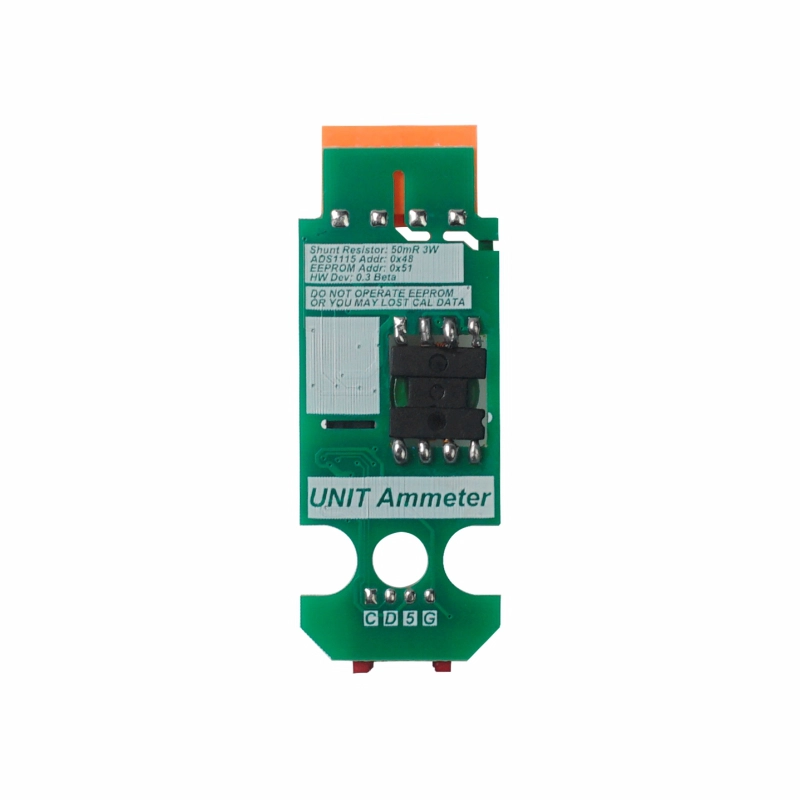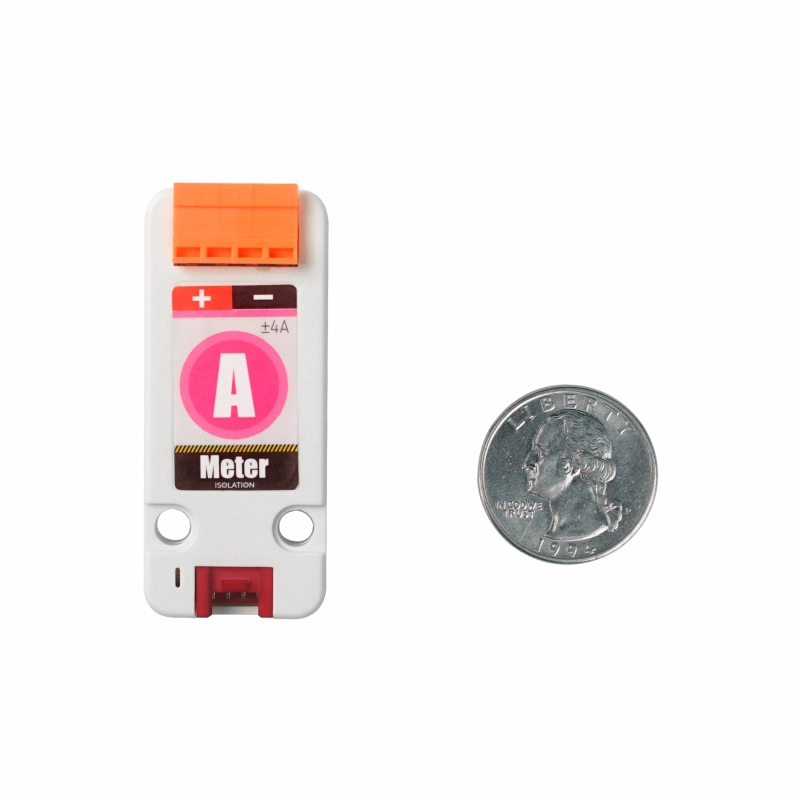 EasyLoader
PinMap
Examples
Arduino
UIFlow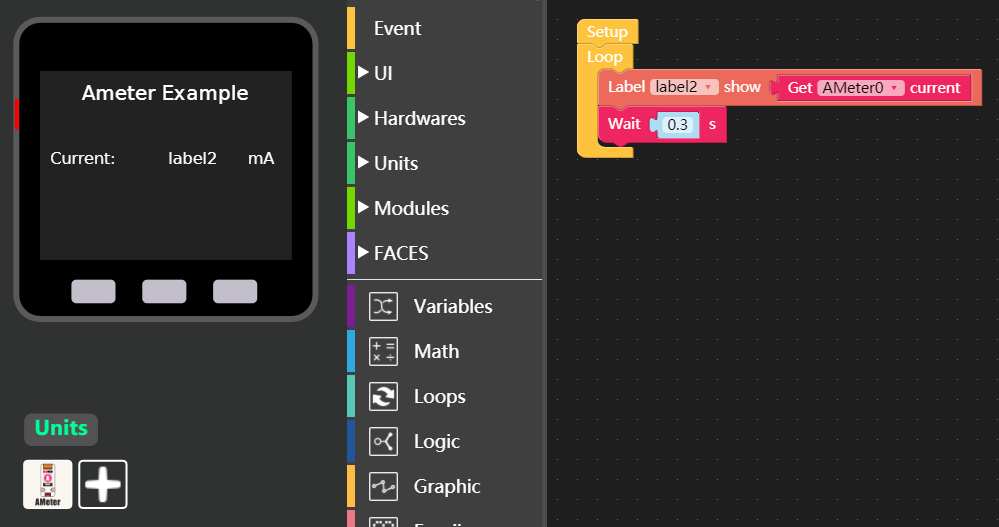 UIFlow Blocks


set max input current range


Video